Description
Introducing our revolutionary Anti Spiral Plant Pot for Orchids and Aroids, the perfect solution for promoting healthy root development and plant growth! With a size of 14cm x 16cm, these pots are designed to meet the needs of all types of aroids and orchids.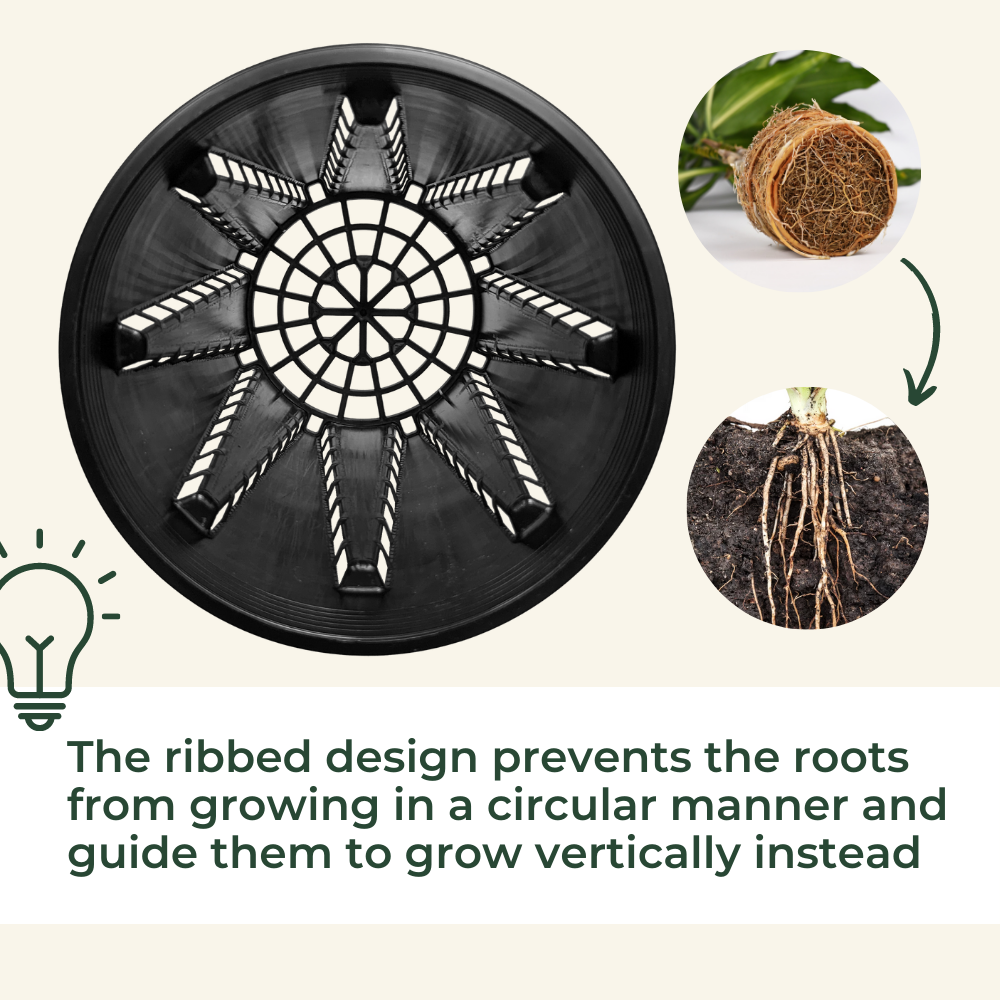 Our Anti Spiral Plant Pots come in two elegant color variations: semi-transparent white and sleek black, adding a touch of style to your indoor or outdoor space. These pots are not only visually appealing but also highly functional.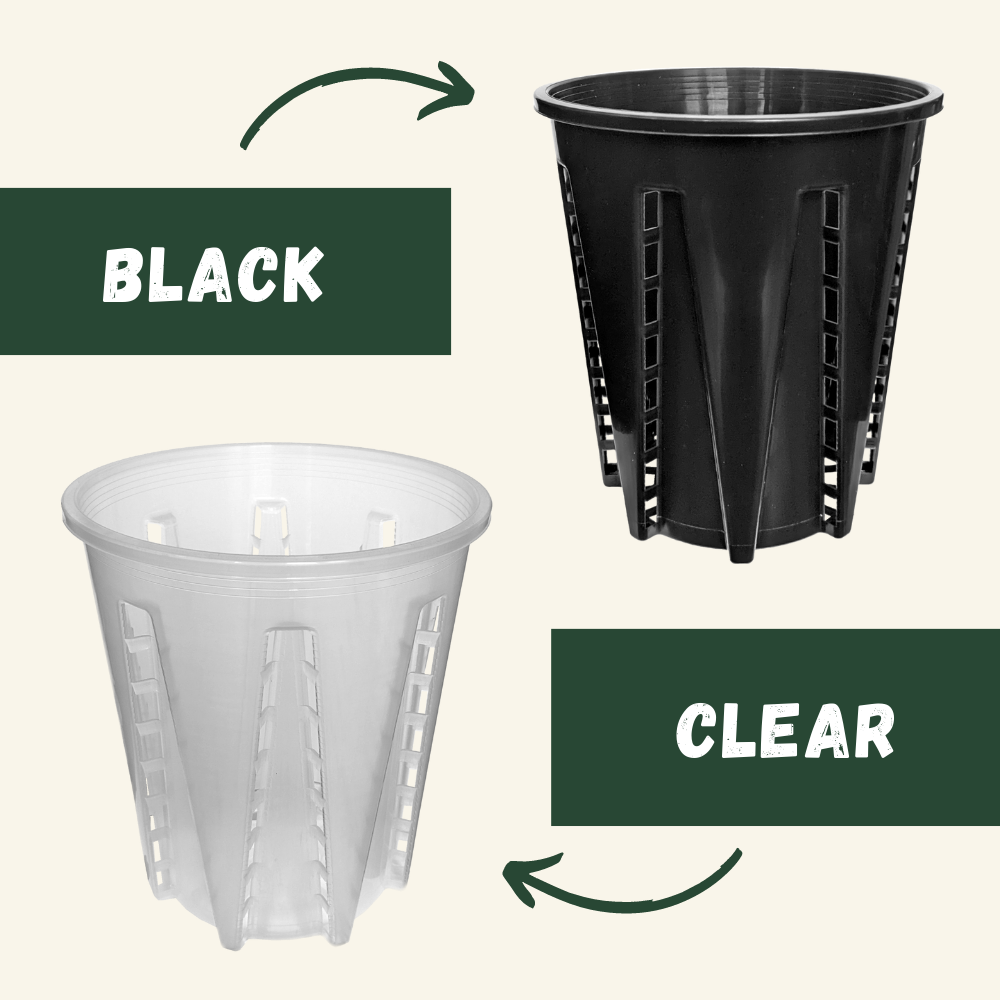 The key feature of our Anti Spiral Plant Pots is their innovative design that ensures optimal root aeration. The pots are equipped with unique ribs running lengthwise, which prevent the roots from growing in a circular manner, commonly known as root bound. Instead, they guide the roots to grow vertically, promoting stronger and healthier plants.
You can rest assured that your plants will thrive in these pots, as they provide excellent air circulation and prevent waterlogging. The well-designed drainage system allows excess water to escape, preventing root rot and other water-related issues.
Order your Anti-Spiral Plant Pots today and experience the difference they make in your plant's well-being! With shipping from Singapore, you can expect fast and reliable delivery straight to your doorstep.
Invest in the health and beauty of your plants with our Anti-Spiral Plant Pots. Unlock their true potential and create a stunning display of vibrant and flourishing aroids. Don't miss out on this game-changing innovation – order now!